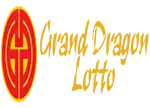 About GDLotto
Today, people have a direct way about online games. It is a funny mode of easy fun, with a lot of entertainment. Online games do not stand still in an entertainment industry. Every day online games attract a lot people with just one click.
In this current day and age, the most popular game is lottery and there are many choices of games. People say it easy and super safe to place their bets on the internet.
Grand Dragon Lotto is a popular 4 Digit Numbers game provider in Cambodia. GDLotto is a lottery with simple rules, where the more numbers people guessed, the bigger their winning. This lottery is enjoyed by people all around world, also very popular in Malaysia.
It offers 5 betting choices to bet such as 4D BIG with all 23 winning results, 4D SMALL with 1st, 2nd, and 3rd prize numbers, 4D SINGLE A with first prize only, 3D ABC with 3 digit numbers against the 1st, 2nd, and 3rd 4d prize number and 3D A with 3 digit numbers against 1st 4D prize number only.
Grand Dragon Lotto allows people to place their bets with a minimum funds start from $1 or other currencies and allows people to win lots of prizes in every draw. All your winnings are guaranteed to be paid quickly.
In addition to bet, it also offers a super bonus called Bonus Jackpot for its loyal players. It is super easy to play alongside your smartphone or tablet. Now you can play Grand Dragon Lotto anywhere, anytime!
Now you should never to visit lottery outlets at outside because professional representatives are ready and willing to help you quickly.
Before you start to place your bets, you need to register an account at 90agency.com. When you have successfully registered an account, you can instantly deposit funds online using online ibanking transfer, and then you'll be able to buy your favorite numbers. Come and buy Grand Dragon Lotto today! And check your results online.
90agency is committed to ensuring its customer's online payments processed under the most stringent security conditions. Online chat service is available from 11am-11pm (UTC +8:00).